Keep Pace with Your Customers
We work with all types of independent business owners, retailers, buyers and outlets just like you. With years of experience, we're able to work with our customers to understand their specific needs, matching them with innovative and cool new brands. 2020 saw an explosion of online retailers into a busy but competitive market. Whether you've been around for a decade or you've just set up we can help. Here's how Joanna @ Miller&Co decided to differentiate and reap the rewards of trusting Epicurium.
Retailer Insight with Joanna Eriksen – Founder @ Miller & Co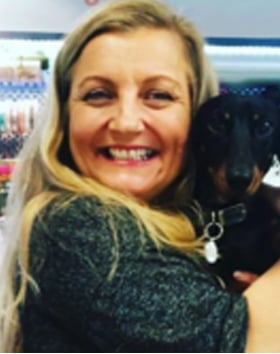 Before I started my business I had quite a few years under my belt in marketing. I left my last marketing role as Head of Marketing for a large Cheesecake Company to work as a yacht chef which gave me a chance to travel and earn money at the same time. When I sailed up to Gloucester on a tall ship 8 years ago on a project I was working on for a famous Cognac brand I met my husband and I'm still here!
I've been working with Epicurium for several years. I started out using them for my vegan snack boxes and have expanded to introduce gluten-free and other speciality-themed gifting boxes. I love their bright colourful website, clear images of the products and the range of more interesting challenger brands which is great!
The main thing I like about Epicurium is you can put an order in and it usually arrives the next day if I get the order in early (despatch is promised within 48 hours of receipt. Orders placed before 1 pm may even be dispatched the same day). That helps me to lower the amount of stock I hold and I use Epicurium to supply me items as I need them. This reduces the risk an as online retailer, rather than holding loads of stock which could go out of date. I can kind of use them as my extended warehouse for my business, with the benefit of flexible ordering and confidence that it will arrive on time and in good condition.
This Christmas was very, very busy in terms of sales. Epicurium was really helpful in getting items to me that I needed in a hurry.
I sell in the competitive online world, which I've been doing for around four years now. I think you really need to keep up with current food trends and be educated on what consumers are looking for at any particular time of the year. Orders placed with Epicurium have doubled in the last 12 months, reflected in their numerous on-trend and new-to-market ranges which consumers are craving.
Keeping up with Snacking Trends
For snack brands, I really like to receive samples before I purchase. I suggest requesting two of each sample. One that you can try then and one that you can keep with other samples as a reminder. Keeping ahead of the competition is always key. Epicurium is often able to help me try and advise before I buy which is always useful.
Covid-19 has really changed the retail market in the past year. My sales have exploded as have many online retailers. I think now consumers have had a taste of shopping digitally, they might stick with it going forward, so keeping ahead with new trends is vital online.
I also think there is, and will be more of a move towards smaller, independent shops and brands. Shopping small and shopping locally is the heart, now and likely the foreseeable future. Not buying from huge brands but looking for more of a personal service, either local to them or convenient online. This same is provided by a partner like Epicurium.
Before Covid, things were ticking along with my online business, however, I wasn't exactly making my millions that's for sure. My husband used to moan at me to get a job instead as I wasn't really making enough money - Fast forward to today he lost his job and now I employ him, so that's wiped the smile off his face! No small part of this success is due to my partnership with Epicurium.
---
Order Todays Trending Snack Products With Epicurium
Whether you are stocking up for a full healthier snacking bay, or looking to develop your snack box, a wealth of healthy and trendy snacks awaits! With a quick turnaround of 24-48 hours and no minimum order, click here to register an account with Epicurium
---