Retailers Guide to Selecting New Products: Growth Through Innovation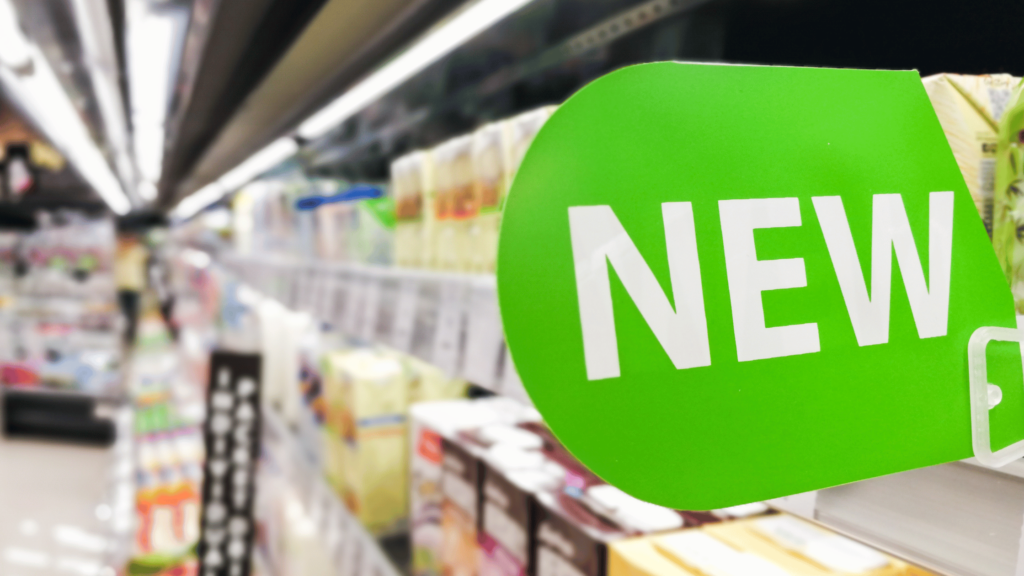 Table of Contents
Where can retailers go to find new products to sell?
Whether it's at trade shows, in retail media, in wholesaler depots or on social media, there is no shortage of new products and brands vying for your attention and shelf space.
Deciding which new products to stock used to be simple. The biggest FMCG brands would place large sums of money into consumer advertising and field sales reps. This would ensure their products had good overage and awareness. Retailers would be incentivised well to carry new lines. Some of it would stick, most of it wouldn't, but at the end of it, there was enough money made to justify this approach.
That's no longer the case.
According to Circana's Race for Resilience: Innovation Pacesetters report, innovation is becoming harder to come by. The analysis revealed that the number of new European product launches declined by 16.5% in 2022 YoY. Retailers and suppliers are gripping tighter to the safety and guarantees of their core range.
Most notably, it is the larger manufacturers who are more likely to have stepped back from innovation, moving their larger marketing budgets to support established products. Small and medium-sized manufacturers launched 75% of all new products, their nimbler operations enabling them to capitalise quickly on changing demand.
We see this first-hand at Epicurium. Our selection of hard-working challenger brands are ones that have moved quickly to tap into growing shopper needs and trends, from protein, vegan, gut health and free-from. For retailers, this means they must change their approach to stocking new products and be open to working with smaller suppliers to meet their shoppers' needs.
Searching for new innovative products with benefits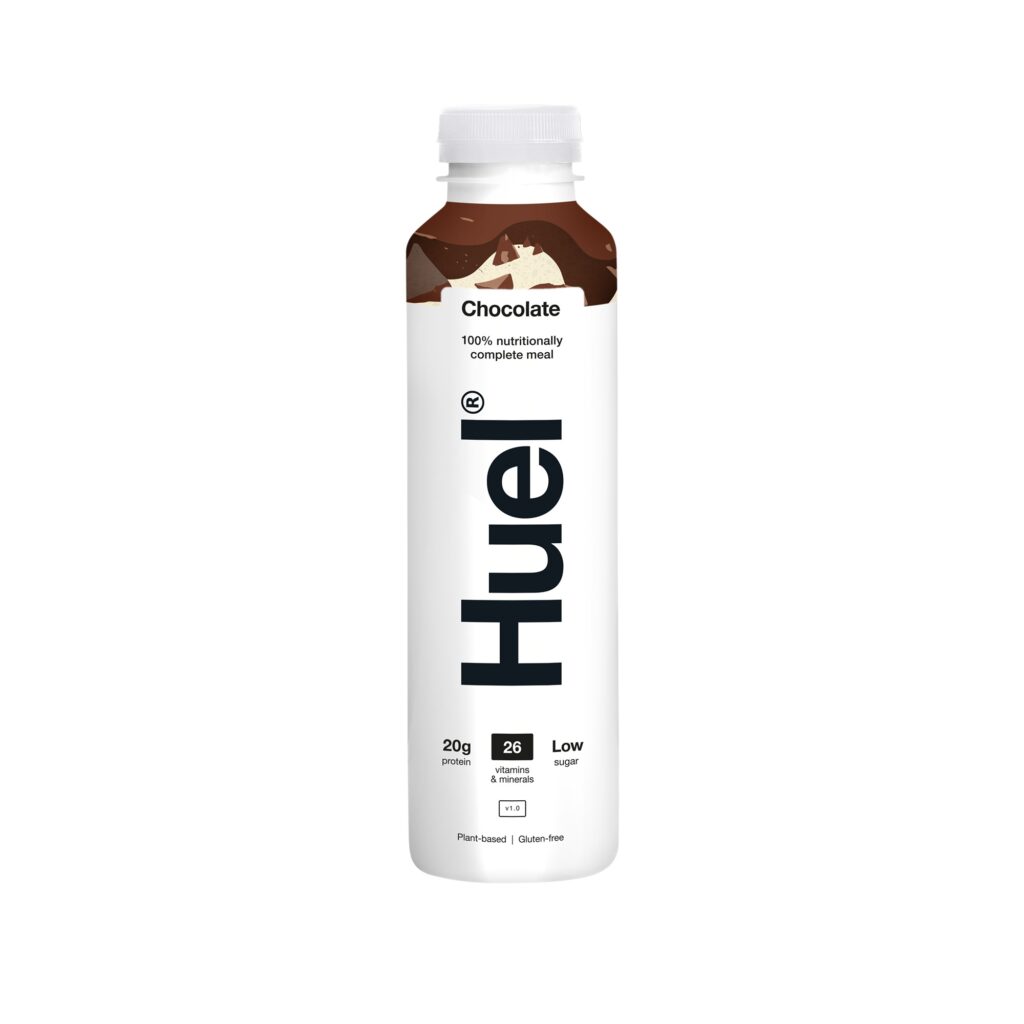 Challenger brands are also more likely to tap into the factors that shoppers say they really want. For example, Seven in 10 shoppers say they expect new products to be versatile by combining benefits. Products like Huel, one of our bestselling brands, combine a range of dietary benefits with the added usefulness of it being an on-the-go drink. Tweek – the self-styled 'sweets with benefits' – is another brand that is driving sales by combining several dietary factors shoppers are looking for, such as being high in fibre, containing less sugar and made with natural flavours.
Sustainability without compromise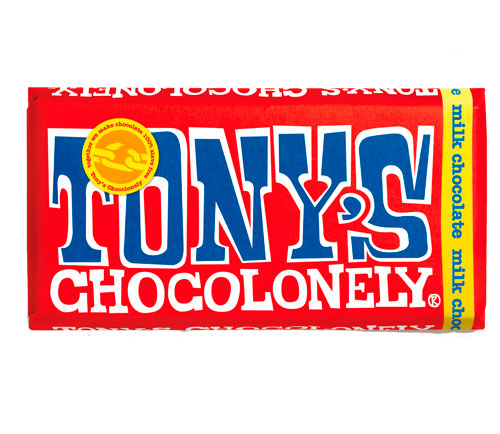 Shoppers continue to seek out suppliers that are raising the bar in sustainability with 71% expecting new products to be better for them and 68% saying 'better for the planet', according to Circana.
Major manufacturers have sought to tidy up their reputations in recent years, making pledges around packaging, carbon, supply chain and ethical farming. But for shoppers who truly care about this, they aren't looking for brands who are adapting to hold onto their sales. They're looking for those brands that have these values baked in.
It's part of the reason why Tony's Chocoloney sales are flying, for example. The brand has never been made with palm oil, contains no plastic and their vision is 100% slave-free chocolate, a staunch challenge to the bigger players.
Making new innovative products work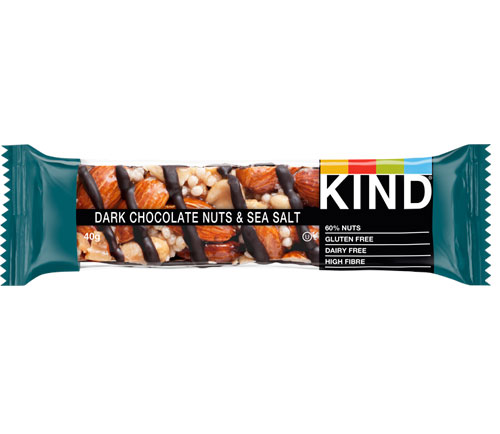 While benefits and sustainability are top priorities, Circana's report explains that shoppers are also more likely to try new products that are at a lower price (59%), easy to use (56%) and fit their routine (46%). Retailer should consider the needs that new products meet and stock them in places that promote that associated purchase. For example, can you introduce health snack bars, such as Kind or Trek bars with a premium meal deal? Can you add fruit snacks, such as those from Urban Fruit, to a lunchbox package offer?
The days where new products could simply be stocked on an end bay to grab attention is over. Retailers need to integrate new products into existing routines from the first day they arrive in their store. This increases their relevance and drives sales.
Why you should be stocking new products
It's a tough time to launch a new product. Of all the new lines that launched in 2021, just 74% earnt their space for a second year. Ninety per cent of all 2021 launches are ticking along with sales still below the €500k (£430k) per SKU mark.
This lacklustre track record begs the question: "Why bother?" If you're a brand, why waste all that time in market research, recipe development, packaging design, supply chain investment to just produce another flop?
The answer is because it is what shoppers expect and it is what retailers need. Of all the retailers we speak to at Epicurium, it's hard to find one that does not see the value of new products.
We know retailers who run TikTok accounts dedicated to new and niche lines. There are stores that visit specialist wholesalers to import quirky lines from across the world – with American and Japanese confectionery keeping tills ringing in recent years. We've even heard stories of retailers who have gone to the local supermarket and emptied their shelves of a new product because they know the reputation of them having it brings shoppers in.
In these challenging times, however, it's important to back new products from suppliers that genuinely have their ear to the ground and are in tune with what shoppers want. We believe that these trends are best reflected by the types of challenger brands we stock at Epicurium that work harder to meet the needs of a continually evolving shopper base.
Retailers must consider looking beyond the big brands for innovation and working with suppliers that deliver what customers truly want.
---
Want to Stock New Products and Upcoming Challenger Brands? Order With Epicurium
To work with our expert team and curate a tailored product range designed to help you grow your business click here to request an account