The Alkaline Water Opportunity - Guest Feature with Actiph Water
Virtually unheard of 10 years ago, alkaline water is on track to be a multi-billion-pound global business within the next 5 years. But what is alkaline water and why should it matter to Independent Retailer?
Today's shoppers have proven they want more than a standard can of pop, flavoured water or sugar laden energy drink. Expectations and an explosion in growth in personal health and fitness demands, have meant the contemporary drinks fridge needs to evolve to match consumers' needs. Independent Retailers must reflect the latest well-being trends in their drinks range.
Here's expert category and trend insight thanks to Megan Evans, Account Manager at ACTIPH Water.
So, What is Actiph Water?
"The first ionised water launched in the UK, with a pH level of 9.0 or higher. Actiph provides an alkaline alternative to our increasingly acidic diets – think alcohol, sugar, red meat. Our customers often report increased energy, improved digestive health, clearer skin and better physical and mental performance. 
"Alkaline water is the fastest growing beverage category globally"
Did you know alkaline ionised water has been approved by the Ministry of Health in Japan since 1965 because of the positive effects it can have on gut health?
The Alkaline Water Opportunity
Pre-COVID, interest and investment in personal health and fitness was at a record high (15.6% of the UK population had a gym membership in 2019). During COVID, whilst the goalposts have moved, the intent is still there and people are taking their wellbeing more seriously than ever. Actiph is a supercharged water, helping consumers to take their day to the next level."
Alkaline water is the fastest growing beverage category globally. Our founder, Jamie Douglas-Hamilton spoke at the Zenith Global Water conference about the 'alkaline water phenomenon.' This presentation includes market data and future forecast on the category which retailers should find helpful.
Actiph was Europe's first and now leading alkaline ionised water. It makes ordinary water look, well, ordinary! It also has no 'nasties' – no sugar, no artificial sweeteners, no caffeine and makes your drinks fridge look great too!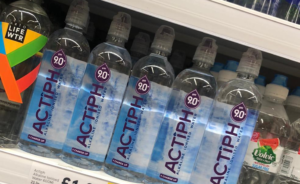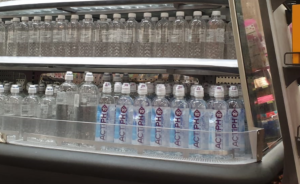 Investing in Health and Well-Being
COVID-19 has accelerated the promotion of well-being brands. With this level of intense modern lifestyle, it's important to be happy and healthy. Investing in your customers mental and physical well-being is paramount for attracting and retaining customers.
As people become increasingly interested and invested in their health and wellbeing and better informed about the sugar, caffeine, artificial ingredients in traditional energy drinks, they are looking for alternatives that support their health goals without these undesirables.Actiph is the zero sugar, zero caffeine, zero calorie way to charge up and achieve more. With growing awareness of the benefits of alkaline water in support of a healthy, balanced lifestyle, we're anticipating the growth we've seen over the last few years to continue strongly through 2021".
Ordering Actiph Water with Epicurium
Is it time your drinks range was elevated to meet this new consumer demand?  As experts in healthy and trending drinks, the team at Epicurium offer a carefully curated range of the best healthier drinks for retailers – from sure fire hits to some of the freshest new brands on the market. Independent brands are stealing a march on the more established brand names, driven by authenticity, meeting the hottest trends and a strong online brand presence.
Actiph Water is the perfect range for any retailer looking to upgrade their drinks category to match today's consumer trends.
With a quick turnaround of 24-48 hours, no minimum order number and free delivery on any order over £80, our team here at Epicurium can have you tapping into the most on trend confectionery ranges in no time.