The Impact of The Cost of Living Crisis On Consumer Snacking Habits
Inspiring Positivity and Flavour During The Cost of Living Crisis
Over the last 18 months, the impact of the cost of living crisis has been seemingly ever-present in discussions over the radio or news segments on TV, consumers are finding they have to be increasingly smarter about how they spend their hard-earned cash. Shoppers are now opting to forgo what they deem to be unnecessary purchases, one major way of doing so is by cutting back on expensive experiences and costly travel.
Here at Epicurium, we are in a privileged position to assess the cost-of-living changes from both sides of the supply chain and have done the research to help retailers make the right choice for their customers.
---
Home is Where the Heart is
The cost of going out is at an all-time high, 37% of people say they have reduced the amount of paid activities they do at the weekend, such as cinema, theatre, museums, concerts or festivals. Instead, consumers are looking for alternative experiences where they can get greater value in return for their spending.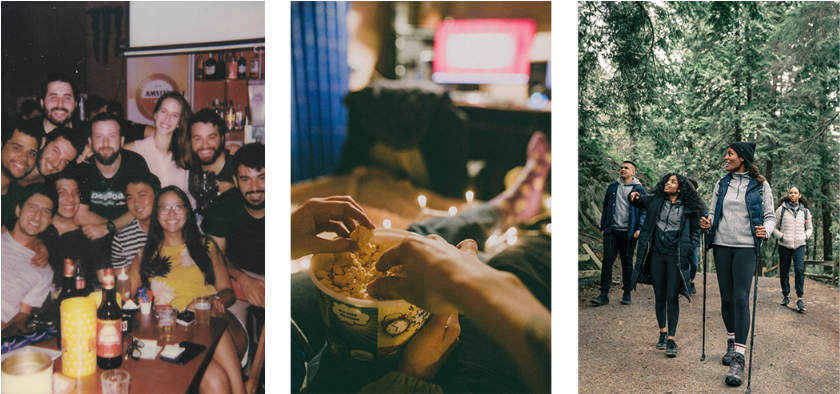 With a rise in subscription-based streaming platforms, more families are able to engage in home movie viewings and by stocking best-selling quality brands such as Propercorn, you are enabling your customers to capture the essence of cinema in their own homes.
Moreover, as per research conducted by Timeout on the partying habits of Generation Z amidst the escalating cost of living crisis, it has been revealed that "The average expenditure for a night out has surged from £68.03 in March 2022 to £73.36." This substantial rise in costs is reshaping the nightlife landscape for university students. Consequently, a growing number of students are opting to organize their own gatherings, where it is more practical to purchase their beverages and stock up on snacks, thus mitigating the financial strain associated with conventional nights out.
Furthermore, research directed by metro.co.uk has revealed that "36% of the British public have cancelled their gym memberships due to cost-of-living concerns" and as a result, 79% of Brits are looking to take up and do more free exercise-based activities such as walking or hiking according to a survey conducted by QuMind.
Retailers can look to take advantage of these changes in consumer snacking habits by making sure they stock products such as share-sized popcorn for film nights, intense/exotic flavours of crisps for house parties and energy bars such as Tribe or Clif to aid in those outdoor workouts.
Empowerment Through Nutrition
As consumers grow increasingly conscious of their spending, they may be sacrificing purchases in some areas of their life however despite this they are still opting to invest in choosing snacks that not only fulfil their cravings but also align with their well-being objectives. According to leading food analysts at Mintel "helping consumers to eat healthily on a budget will resonate widely, with the retailers in a strong position to offer meaningful support".
The demand for feel-good products has surged with 40% of adults in the UK now motivated to make healthier life choices, mirroring a societal appreciation for holistic health, focusing on all aspects of their wellbeing including their mental, emotional, and spiritual health.
Consumers demonstrate a willingness to invest more in sustainable brands and products than retailers initially anticipated. Moreover, the healthier snacking market has witnessed a remarkable 15% growth over the past 12 months. In the midst of economic fluctuations, this growth stands as evidence of the manner in which positive choices can influence both personal and societal well-being.
As prices continue to rise, consumers are increasingly turning to local shopping as a way to cut down on fuel costs and streamline their spending. In fact, 95% of consumers are worried about price hikes and see local shopping as a key strategy to help them stay within their budget. In addition, the increasing popularity of hybrid work has played a pivotal role in driving progress within the crisp segment the surge for robust and distinctive flavours has lead to a market value of £5.29 billion in 2022  as noted by Mintel.
Local Heroes'
Owners of convenience stores now possess an avenue to cater to this demand by stocking independent brands that boast exclusive and unparalleled taste profiles. By doing so, retailers can consistently kindle the interest of budget-conscious consumers looking for a product that supplements their experiences whether that be snacking in the office or at home as part of a meal deal or in a sharing bowl for their big night in. 
Challenger brands such as The British Crisp Company, Mr. Trotter, Fairfield's Farm, and Taste of Game have all pledged to remain exclusive to non-supermarket outlets. This resolute choice not only stands as a testament to their support for local businesses but also translates into a product selection that differentiates from the commonplace crisp brands available elsewhere.
---
Order Growth Driving Snacks at Epicurium
Epicurium stands as your partner in mindful consumption, where financial considerations drive thoughtful decisions. Work with us to discover the latest snacking trends and curate a tailored list of relevant products designed to grow your business. To register an account with us click here