10 Healthy Alternatives to Regular Crisps For Your Store
What healthy alternatives to regular crisps can you sell in your store?
Who doesn't love snacking? Crisps are one of the easiest and most popular snacking options, however, traditionally they certainly haven't been the healthiest. Good old-fashioned crisps tend to be high in calories, saturated fat and salt.
With many consumers looking for healthier snack alternatives to improve their lifestyles, it's essential that your store keeps up with the demand for healthier and more nutritious snacking options.
The demand for healthy snacking alternatives provides an opportunity for retailers to appeal to a wider audience. By catering to these changes in consumers' dietary requirements, by providing a varied selection of healthy snacks, retailers can ensure they stay relevant and give an incentive for consumers to continue shopping at their stores.
We've pulled together some of our favourite healthy alternatives to regular crisps that you can offer to your customers. Vegetable crisps, quinoa crisps, plantain crisps… we've got all the best options to help satisfy their crunchy and salty cravings.
Is it OK to eat crisps every day?
Although crisps are extremely more-ish and delicious, it's wise not to snack on them every day. It's not necessarily 'not OK' to eat crisps every day but it's perhaps better, due to them being so high in starch, to view them as more of a 'treat' than a typical snack.
Your customers will therefore expect to see a variety of healthy crisp options in stores, so they can satisfy their crisp cravings whilst sticking to their healthier lifestyle.
What snacks can I offer my customers to eat instead of crisps?
With consumers seeking out health credentials for their lifestyle, there's never been a bigger demand for stores to provide healthy crisp alternatives. Although crisps are many shoppers' go-to snack, there have never been more (just as crunchy and flavoursome) alternative options, you'll be torn as to which ones to stock.
What are the healthiest crisps alternatives your shoppers will be looking for?
We've pulled together some of our favourite healthy crisp alternatives to help consumers find healthy snacking options to suit their lifestyle change. Having these types of healthy crisp options available in your store could give your shop an edge against competitors.
Regular vs Popped Crisps
Unlike regular crisps that are deep fried, popped crisps are placed in a pressurised container to 'pop'. Popped crisps are typically, due to their lightness, much lower in calories than regular crisps.
Regular vs Baked Crisps
Baked crisps are much lower in fat and calories than regular crisps, and also lower in Vitamin C.
Rice Cakes and Crackers
Another healthier alternative to regular crisps is rice cakes and crackers. Light and crunchy, these are tasty by themselves or paired with a flavoursome dip or spread!
Make sure to keep an eye out for salt content, as this can vary depending on the various flavours.
Vegetable Crisps
With the same appealing texture as regular chips, vegetable crisps are a great healthy crisp alternative that will succeed in satisfying those salty and crunchy cravings.
However veggie crisps can often have a higher fat and salt content, so make sure to read the packet.
10 Healthy Crisps Alternatives
We've pulled together some of our favourite low-calorie snacking options your shoppers will be looking for.
1. Emily Crisps - Rainbow Roots Veg Crisps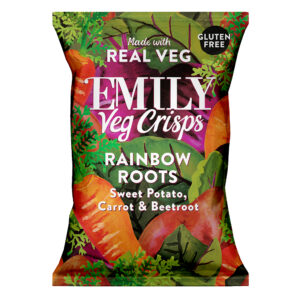 RRP £1.20
Delicious and nutritious - these veg crisps from Emily Crisps are a great healthy alternative to crisps. Packed full of flavours coming from sweet carrot, rich beetroot and creamy sweet potato. It is gluten-free and perfect for all vegetarian diets.
2. Nudie Snacks - Cauliflower Crisps - Katsu Curry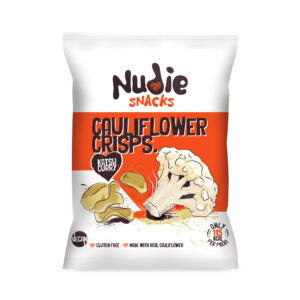 RRP £0.99
These cauliflower crisps from Nudie Snacks are super tasty and made with 40% fresh cauliflower! These light and delicious crisps are lower in fat than traditional potato crisps, making them a great healthy alternative for your consumers.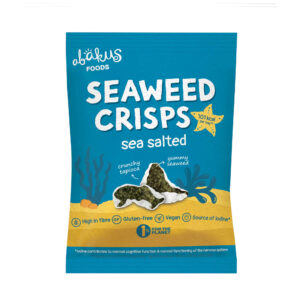 RRP £1.19
Stand out from your competitors with these super light and crunchy seaweed snacks from Abakus. Not only that each bag is under 100 calories, but it also contributes 1% to the planet. Suitable for vegetarian, vegan, gluten-free, low-sugar, halal and kosher diets.
4. Popchips - Sea Salt and Vinegar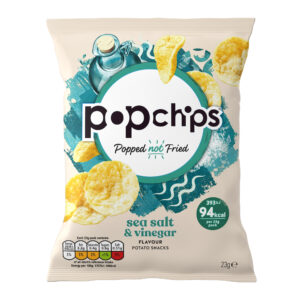 RRP £0.79
Your shoppers will be able to munch away guilt-free with these Popchips that are half the fat of fried potato chips! Popped not fried!
5. Proper Chips - Sour Cream and Chive Lentil Chips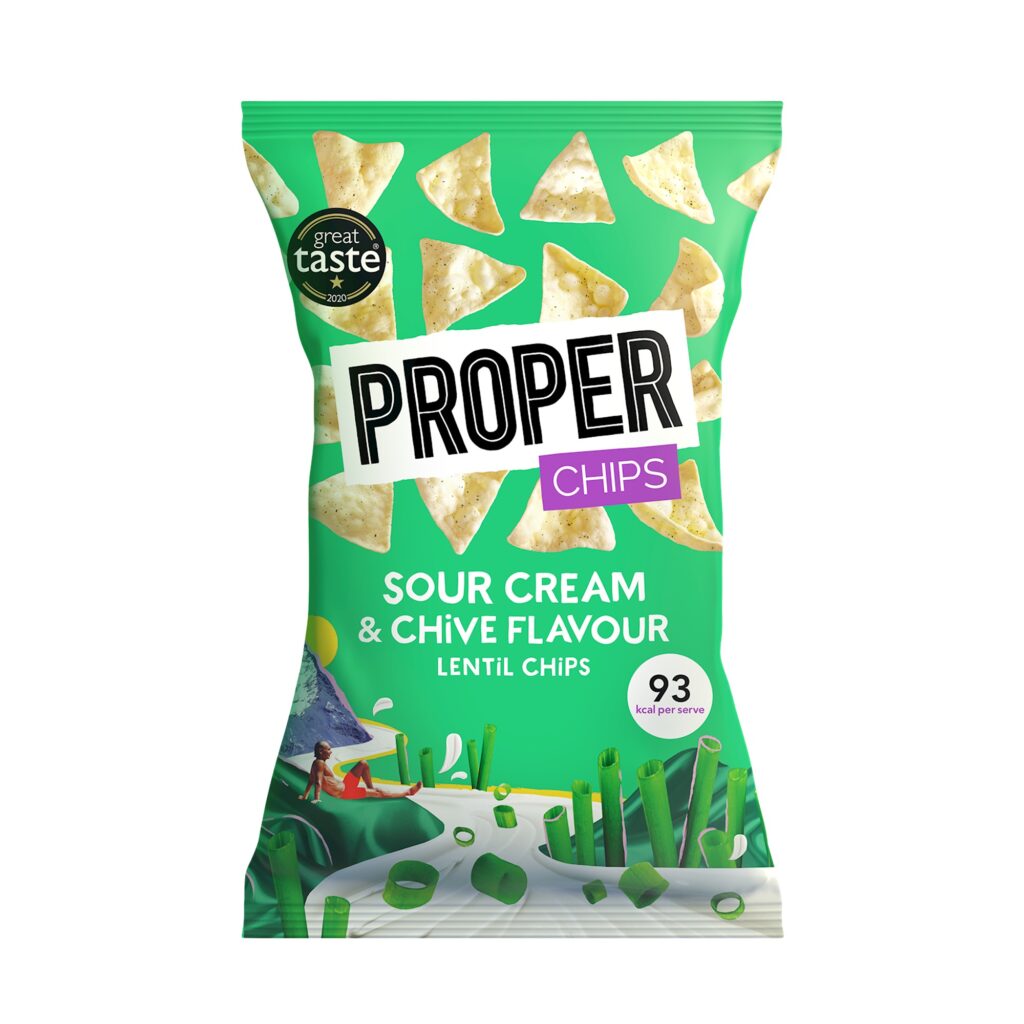 RRP £0.89
With delicious flavour and delightful texture, these Proper Chips from Proper are a yummy and healthy change to your consumer's favourite regular crisps. Healthy fact: they have 30% less fat than traditional crisps!
RRP £0.75
These free-from-vegan chips are made from real and natural ingredients! Irresistible flavour and crunch… what's for your shoppers not to like! Check out our Eat Real range!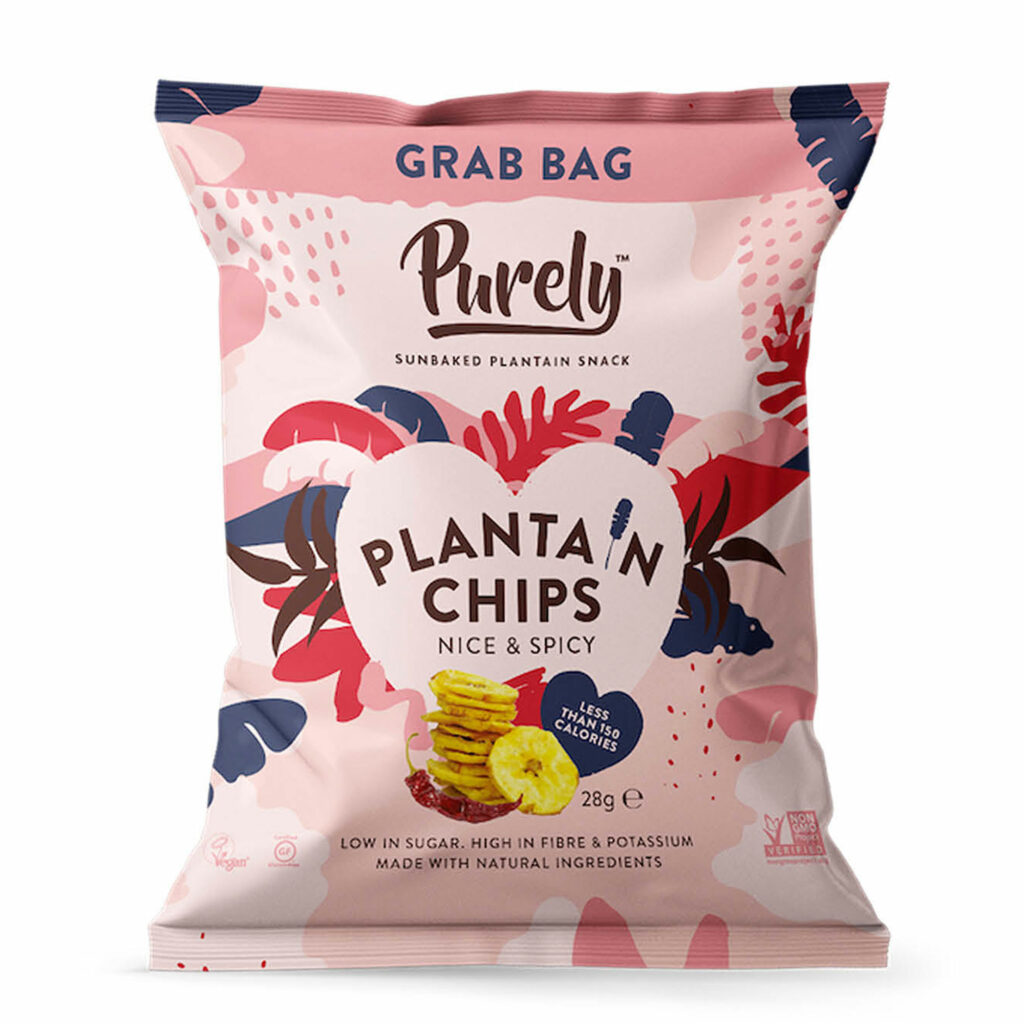 RRP £0.99
Ecuadorian sun-baked plantain snacks. Offer something different with these vegan, gluten-free, no-palm oil chips.
8. Olly's Pretzel Thins - Vegan Sour Cream & Chives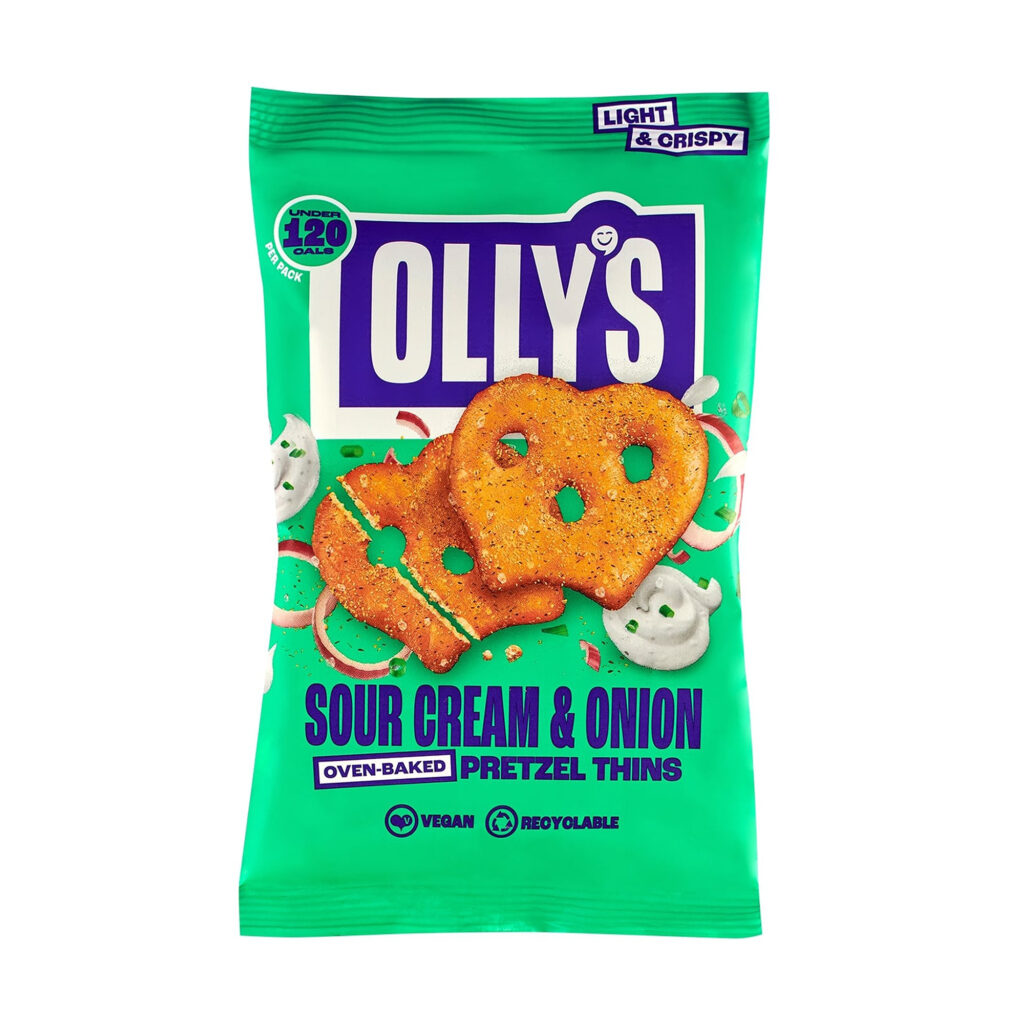 RRP £0.99
A staple pretzel flavour, made so much better with vegan sour cream and onion. Olly's pretzel thins are oven-baked, light and crispy. They have less fat, fewer calories and more protein than standard crisps and are all vegan too!
9. XP Protein Crunch - Chilli Hotness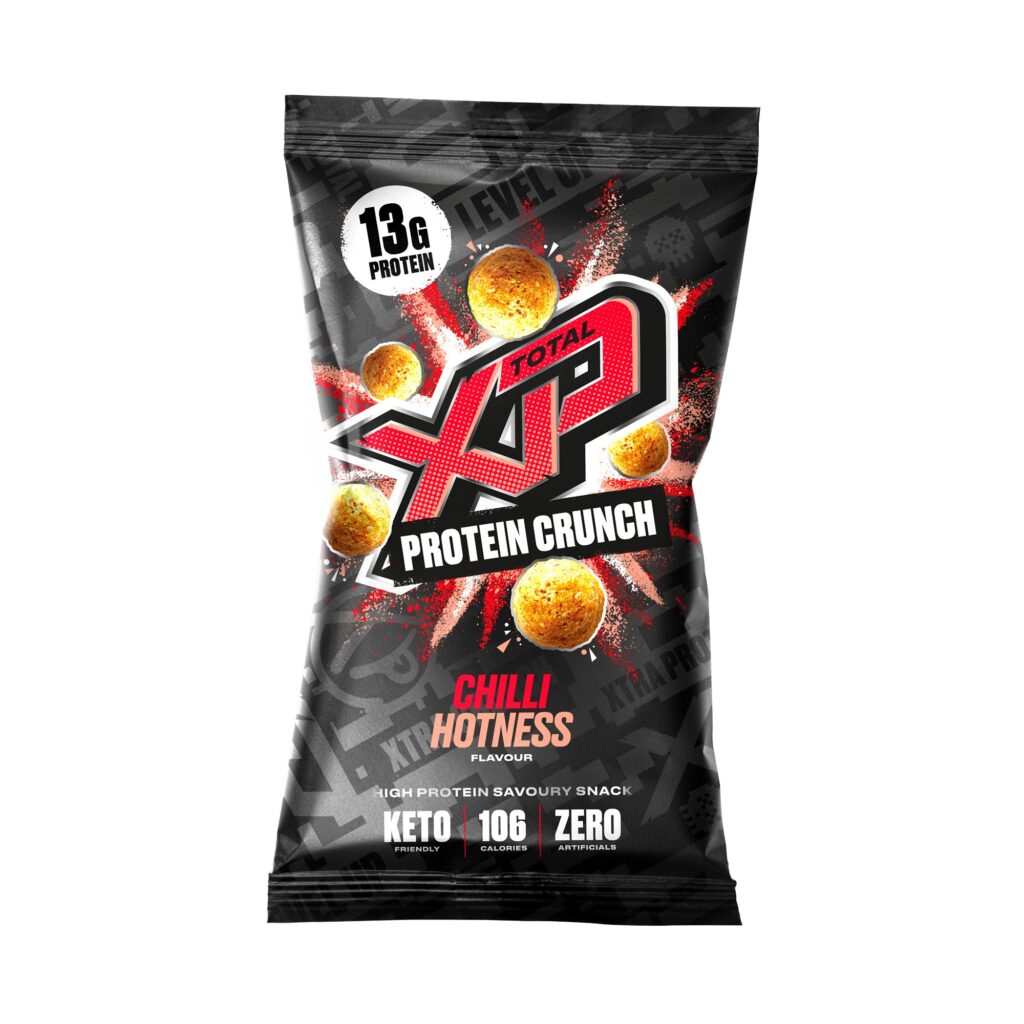 RRP £1.75
Crunch with a kick! A delicious, crunchy and flavourful snack with 13g of protein in every pack. This Protein packed healthy alternative to regular crisps is low carb, keto friendly, tastes incredible and contains no potato, grains or soy!
10. Hippeas - This isn't smoky bacon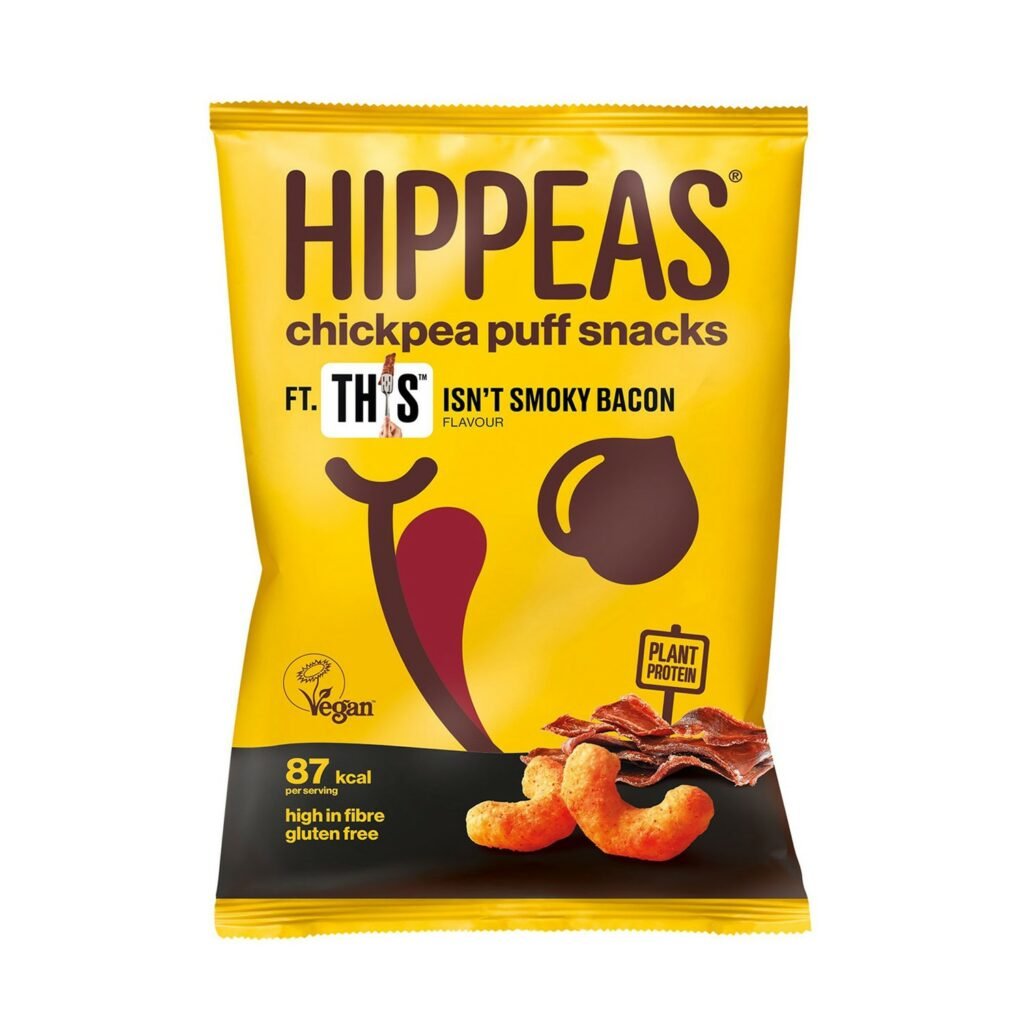 RRP £0.99
These super crunchy chickpea puffs from Hippeas are high in fibre and a great source of protein. All organic chickpeas - gluten-free, vegan friendly and comes in at 90 calories per pack!
If you have any questions about our wholesale products or suppliers please don't hesitate to get in touch!