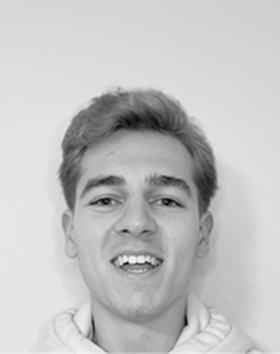 Adapt and React
Having a wider selection of sweet & savoury snacks not only begins opening existing customers to a new selection of options but also helps to attract a new audience. Key to achieving success is the ability to react quickly to trends, keep stock levels nimble and find the right mix of popular brand leaders and up-and-coming new finds.
One of the highest growth areas for snacking is the rise in convenient, innovative and, above all, healthier protein snacks which are appearing at a rapid rate, bringing with them a new approach to buying impulse snacks. Many new shopping trends have emerged from the shift to online. With consumers increasingly turning to online retail and the convenience which comes from this, we're partnering with a wealth of delivered snack boxes. With an insightful retailer perspective, find out what George Greenhill - Founder & CEO of Protein Package - has to say about the market.
---
How did Protein Package Start?
I started Protein Package from home aged 17 whilst still at school in Wolverhampton. Protein Package is reinventing the traditional 'pick and mix' for the health-conscious snackers of today. After starting to go to the gym and keep fit, I quickly got the taste for healthy snacks and nutritional supplements. I immediately faced a problem that didn't have an easy solution. All of the healthy snacks I wanted to eat came as expensive individual products or in large boxes that left me stuck with the same flavour for weeks and weeks. A total nightmare.
Now aged 21 and having run the business for 4 years, we're well on our way to becoming one of the bigger players in the health foods and supplement industry. We offer an unrivalled choice of quality brands at the best prices when you mix and match.
How are you Standing Out in a Competitive Environment?
We've worked with Epicurium for the past three years and came across the healthier wholesale business through some of the brands we reached out to. These brands advised us that Epicurium was the best place for us to order their products from.
One example is our two new additions of GFUEL Energy Drinks that we imported from America and Nutry Nuts Peanut Butter Cups. I look after most of our website design as it's an area I've come to really enjoy and it saves us needing to employ a team to manage and update the online pick-and-mix store.
Flexing to New Tastes & Trends With Epicurium
I think the most challenging part of running your own business is time management and trying to ensure the business is running smoothly. You can get in at 7 am with a plan to say, work on our SEO to improve Google search rankings but something pops up like a bug on the website and by the time you look at the clock it's already 6 pm.
Epicurium's delivery service is always on point, you can always rely on them to deliver on time. The stock management is also extremely reliable, you find with many UK suppliers, they sell out of ranges all the time and don't get restocks for a few months. With Epicurium, they're hardly ever sold out of products and always arrange quick and effective restocks allowing us to enhance our supply chain.
We've seen some amazing recent success with Jealous Sweets, our customers firstly love the taste and texture of the range but are blown away when they realise they're low in calories, super low in sugars and even plant-based. Another brand that's worked well for us is Indie Bay Snacks which are a healthier alternative to pretzels because, well, nobody can turn down a low-calorie pretzel snack, can they?!
Our customers really value the large range of healthy snacks we offer. Nobody wants to be munching on the same brand, flavour or product day-in-day-out and working with Epicurium allows us to access various smaller independent brands that we'd otherwise be unable to work with due to high direct volume minimum orders quantities.
What do you think the Future of Online & Healthy Snacks Holds?
I think the future of snacking will continue to be driven towards 'better for you' snacks that are indulgent for your taste buds but also great for your heart, muscles and general health. We started off mainly selling protein bars but our range expanded to include low-calorie healthy treats due to consumer demands and we think that trend will continue.
We also think that since the COVID pandemic building closer working relationships with suppliers and directly with brands is vital to encouraging organic growth for all parties involved especially with recent price rises, transport delays and new trade laws from Brexit.
Is Epicurium different from any other supplier, if so, why?
Definitely, I think with many UK suppliers and wholesalers, you can tell they're solely driven by one thing, profitability. Even though it should be of the utmost importance, it sometimes feels like you're bombarded with sales calls and emails to push a new order. On the other side, Epicurium has a real family-feel customer service team that is genuinely interested in supporting your business and tailored to you. We also love that Epicurium is heavily focused on supporting smaller independent healthy snacking brands rather than only large corporations.
---
Today's Trending Snacking Products at Epicurium
Whether you are stocking up for a full healthier snacking bay, or looking to develop your snack box, a wealth of healthy and trendy snacks awaits! With a quick turnaround of 24-48 hours and no minimum order, click here to register an account with Epicurium