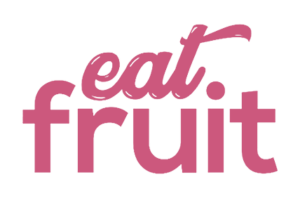 You Do What You Say on the Tin
There's a very different game in town these days.
When it comes to eating in the workplace, corporate-provided food options are somewhat of a double-edged sword. On one hand, they bring people together, build relationships, and position companies as great places to work. On the other hand, unhealthy food items take away from employee well-being, potentially increasing absences due to diet-related sickness which then in turn negatively impacts workforce productivity.
With a growing culture aimed at actively encouraging and promoting healthier lifestyle choices, wellness in the workplace is fast working its way from just a buzz topic to a required norm for current and prospective employees.
Wellbeing in the Workplace
Pete Pema at Eat Fruit explains how his business is reaping the benefits of partnering with Epicurium's best-in-class range of healthier snack options.
"We deliver fresh fruit and snacks to offices and businesses across the UK. Our customers range from major international brands to local doctor's surgery. So it's quite varied.
Our end users purchase from us to support their employee well-being initiatives. They aim to encourage employees to ditch sugary snacks in favour of something much healthier.
Today's workforce is more mindful towards the importance of healthier, clean eating as they fully understand the benefits it has on concentration, motivation and overall sense of well-being. Bearing this in mind, it's time to improve the way we cater for employees' and colleagues' snacking needs".
What Pete Says About Epicurium
"The customer service is always excellent. Some customers have very specific dietary needs and the team has been able to help with this".
"The health and wellbeing trend will continue, new technology will help make dull health food a thing of the past and real competition on the taste front".
"In short, I really appreciate Epicurium. You do what you say on the tin. Deliver great snacks on time".
---
How have you engaged with the well-being and wellness trend?
With independent brands stealing a march on the more established brand names, we have the right balance of challenger, high growth and innovative snack brands. We can curate a healthy snack range to help you become a success, just like Pete has enjoyed working with Epicurium.